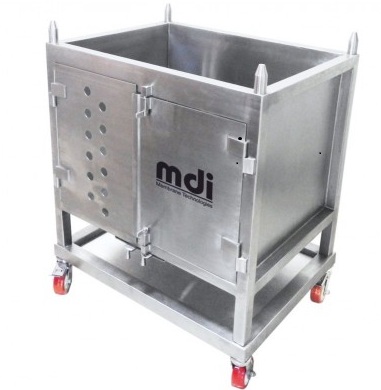 MDI BioSafe stainless steel rectangular totes are robust systems, specially designed for the safe storage and transfer of 3D bags filled with buffer solutions, culture media, and process intermediates at any stage of the biopharmaceutical process within the facility.
These are available in 100 liters to 1000 liters capacity.
These rectangular tote boxes are made from high-quality stainless steel construction which is easy to clean and disinfect. The smooth mirror polished contact surface ensures bag safety.
Please contact info@mdimembrane.com for your special needs.