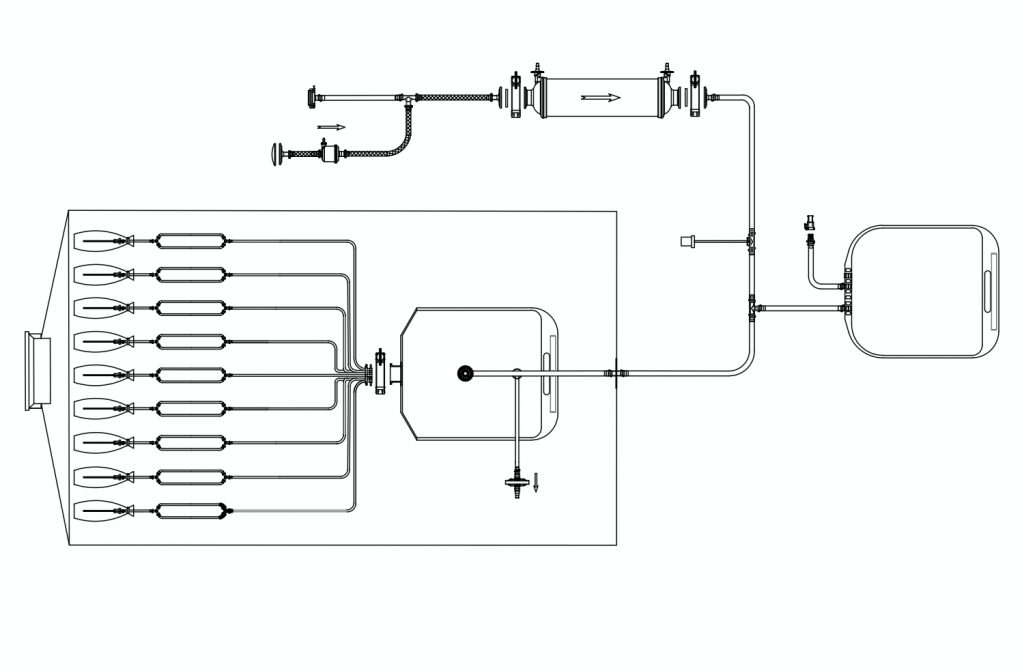 MDI Single Use filling lines are customized to suit new as well as existing fill and finish systems. These are designed to comply with regulatory requirements such as "Final sterile filtration should be carried out as close as possible to the filling point" and "The integrity of the sterilized filter should be verified before use and should be confirmed immediately after use by an appropriate method such as a bubble point, diffusive flow or pressure hold test" (European Union Current Good Manufacturing Practices).
MDI disposable single-use final fill assemblies ensure:
Quick turnaround time
Product and operator safety
Reduced risk of cross-contamination
No cleaning validation
Increased flexibility and productivity
Disposable Filling Lines for Isolator/RABS
These ready-to-use gamma sterilized filling lines are also available housed within a specially designed bag with a Beta Port for transfer into and out of an Isolator or RABS.
These assemblies are pre-validated, pre-assembled, pre-sterilized systems with bags, tubings, connectors, filters, and filling needles, placed inside a beta port bag for easy and secure insertion and removal around the aseptic filling system.
The beta port bags come with a special port which connects the sterilizing filters with the filling lines, making it convenient for the user to conduct PUPSIT (Pre-Use Post Sterilization Integrity Testing)

Customization:
MDI works closely with the process owners to understand their functional as well as regulatory requirements.
The technical feasibility of the required design is established based on available components and an initial drawing is proposed. Product prototyping and final approval lead to user-specific filling line realization.
Customization may include but is not limited to:
Bag size and ports
Filter MOC, size, and pore size
Tubing length, lumen, and thickness
Different filling needle lumen for different fill volumes
Filling needle hub connections with hose barb or female luer lock